"Exploring Visual Cultures" and "Education for Sustainable Development"
Invited by the UNESCO Chair in Arts and Culture in Education, FAU Erlangen, Germany, the Steering Committee of EVC (Paul Assako Assako, Patrique deGraft-Yankson, Esther Kibuka-Sebetosi, and Ernst Wagner) presented the joint EVC project at the 1st International Conference of UNESCO Chairs in Wuppertal, Germany. Seventy-five participants from seventeen nations participated in this conference in early December 2019 to discuss the role of international partnerships and innovative formats for implementing UNESCO's Education for Sustainable Development.
During the International Workshop in Cape Town this past September, the partners discussed how the project could be incorporate UNESCO's guidelines. The following overview introduces the options discussed.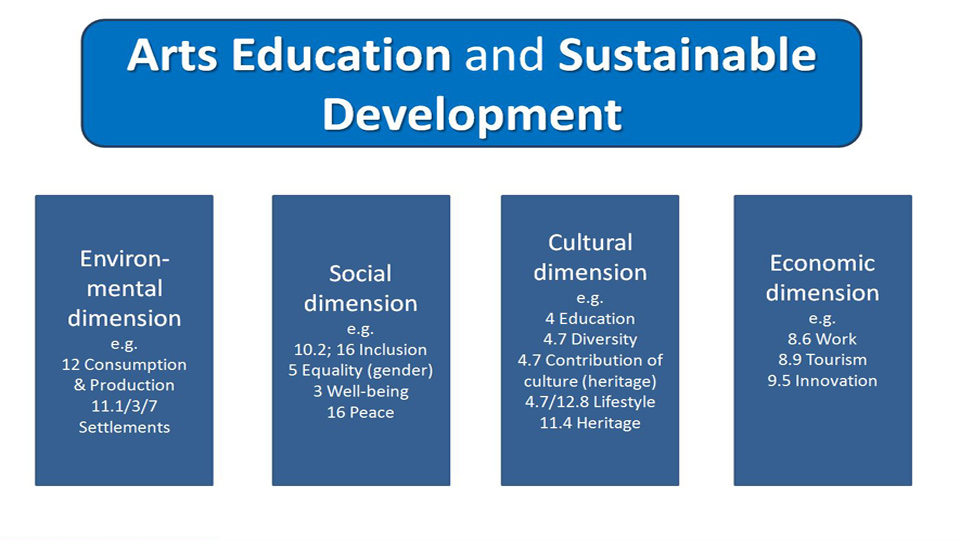 UEW (Ghana), UNISA (South Africa), UoY (Cameroon), and FAU (Germany) presented posters to put this basic understanding into concrete terms.
The team in Wuppertal.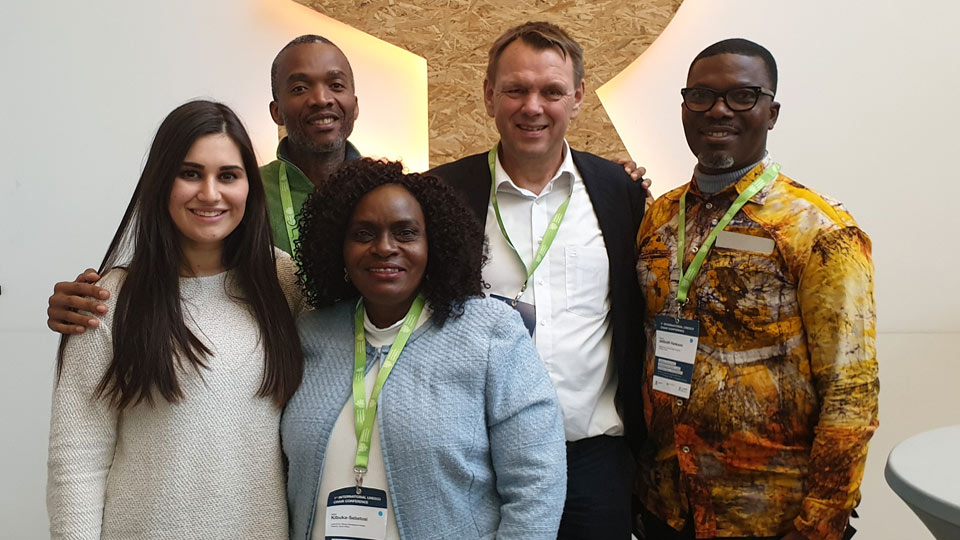 .